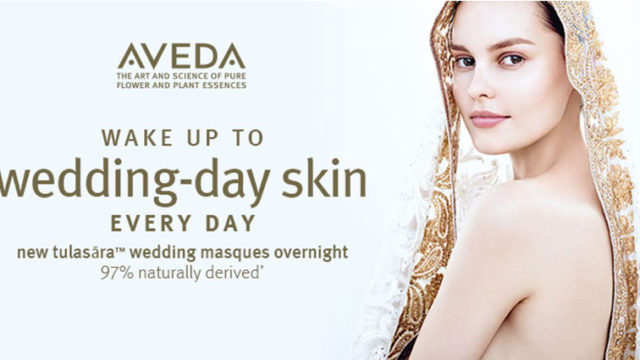 Tulasara – Wedding Masque
Wake up with luminous, wedding-day skin – everyday!
Inspired by a traditional Hindu wedding ceremony called Haldi, Aveda's new wedding masque and eye masque were uniquely modeled after the paste used in the ceremony used to give a bride a radiant glow the night before her wedding. These two new additions to the tulasara line are infused with Curcumonoids which are a tumeric extract, designed to brighten skin and diminish dark spots over time. The goal with these two products really is to give every client that radiance you experience as a bride, the feeling of waking up putting your best skin forward – everyday!
HOW TO AND A REVIEW
Step 1: Cleanse your face. You are going to want a clean, blank canvas before application
Step 2: Go to sleep! This product is designed to mimic cell turn over, so best results occur overnight
Step 3: When you wake up in the morning, go about your normal routine. Throw out everything you know about a traditional masque, this product is a leave on! No rinsing required.

"The wedding masque is great! I love the way it makes my face feel. My face is so soft and glows. Even though it's a cream, it doesn't leave my skin feel greasy like a lot of heavier moisturizers do. I would recommend this product to anyone!" Monique, Olympia WA
Interested in trying Aveda's collection of tulasara wedding masques? Stop by  Premiere today! Pick up a sample from the front desk, and have an educational one-on-one with our esthetician, Kelsie!
Thanks for reading, Xoxo