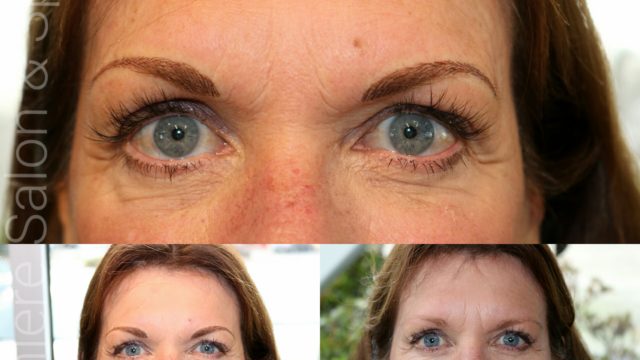 Microblading – Makeup's Newest Trend
Happy New Year, Premiere clientele! I am sure you've all noticed we've been advertising a new service we now offer called "Microblading", and we are ready to answer your questions!
---
What is Microblading exactly?
Microblading is the latest and greatest in semi-permanent makeup! It is a manual method of depositing pigment into the epidermis using sterile, disposable needles. Using a gentle touch and feather like strokes, estheticians are able to mimic the shape and structure of naturally bold brows to give clients a more full look.
Who is a good candidate for Microblading?
Anyone who wants beautiful, natural looking brows that last! Whether you're a mother of 2 who struggles to get ready, a business woman on the go, or you've suffered from hair loss microblading is a great option for virtually every client. If you're still unsure whether this service is right for you, we do offer 30 minute complimentary consultations with our esthetician, Kelsie, who has a wealth of knowledge and always aims to make her clients comfortable.
Okay, I'm ready. Now what?
If you've decided waking up daily with perfectly sculpted brows sounds appealing to you, contact us! Whether it be via email, telephone, or social media our staff members are always ready and available to schedule you an appointment. We will start out with a complimentary 30 minute consultation where you can discuss the shape, color, and thickness and all around preferred style of your desired look with our esthetician. From there we can then book your actual appointment! Appointments do generally last approximately 2 hours, so please plan accordingly. We will then schedule you with your complimentary 30 day touch up, and send you home with an after care kit and instructions.
Give us a call today and check out our social media accounts for examples of our work!