Aveda Dry Remedy
A Wonder of Nature for your Dry Hair.

"Aveda's Dry Remedy has gotten a makeover! It's making dry, brittle hair look and feel better than ever, thanks to new brand formulation and products that drench every strand with even more moisture"  –Aveda
So what makes it so amazing, you ask? Well, let me tell you…
New Family Member – Dry Remedy Daily Moisturizing Oil – So, you've heard of Moroccan oil right?! Well, it's no longer our best friend! This leave-in, daily treatment helps to restore your hair's shine, control frizz, tame flyaways, and moisturize dry, brittle hair. Sounds like Moroccan oil so far…here's the difference: NO SILICONE!! Silicone creates a barrier on your hair preventing moisture to soak in. Dry Remedy Daily Moisturizing Oil has zero silicone and uses essential oils to allow hair to absorb the moisture into the hair shaft completely, without a  greasy, oily finish.
More Moisture in every strand – according to Aveda's crack team of Designers and independent consultants 93% of women agreed that their hair felt more moisturized and soft after using this new Dry Remedy System.
New packaging made from Bioplastic – all of the containers used for the New Dry Remedy's shampoo, conditioner, and masque are made from 41% bioplastic. This means that they are primarily* constructed from sugar cane ethanol –  a sustainable, renewable source! …AND just a little FYI for you, Aveda is the first beauty company to combine PCR with bioplastic; there in by, using less virgin petrochemical plastic. Just another way Aveda is: "helping care for the world we live in" – Aveda's mission statement. 
New Aroma – "A fresh, herbal, lightly floral aroma featuring organic lavender, bergamot, and ginger lily – preferred over the previous aroma by 77%" – Aveda

 Aveda Has Kept What Guests LOVE About Dry Remedy!
…for all you Dry Remedy fans out there, don't worry; Aveda has kept what you love about it!
and here's how:
Deep Moisture Complex – "Dry Remedy Shampoo, Conditioner, and Masque still contain [it's] patented blend of organic buriti oil, pomegranate and certified organic olive oils that helps moisturize hair, leaving it soft supple and shiny." – Aveda
Buriti Oil from Brazil – "This intensely moisturizing essential oil, sourced from the water-rich forests of Brazil, remains an essential Dry Remedy ingredient" -Aveda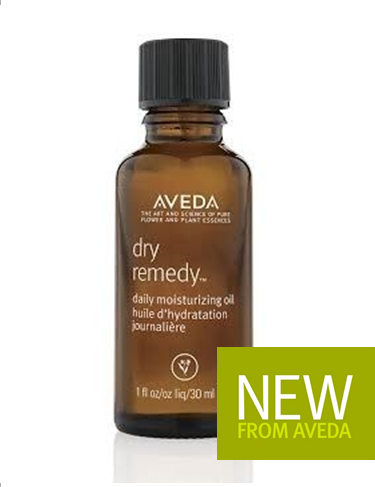 Introducing, Dry Remedy Daily Moisturizing Oil.
…Moroccan Oil, you're no longer our best friend!
Just a few drops a day quenches your hair's thirst, improving texture and shine.
 99.9% naturally derived**, daily leave-in treatment.

Moisturizes hair up to 41%***

Made with Buriti oil, leaving hair moisturized, feeling soft, supple, and shiny.

Restores shine and controls flyaways

Silicone FREE!!! (for maximum             

                    moisture absorption).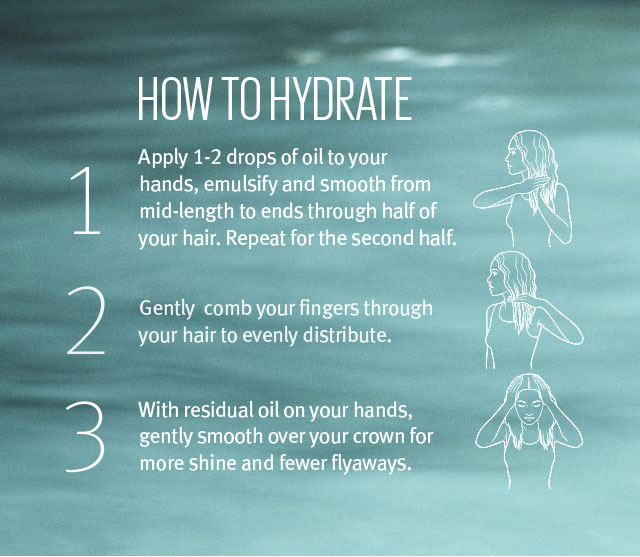 Follow Aveda's How To Hydrate chart up above for best results. And remember not to overdo it! Just a few drops of the Dry Remedy Daily Moisturizing Oil added to you hair is all you need!
Check out some of our AMAZING before and afters here at Premiere Salon & Spa using Dry Remedy Daily Moisturizing Oil.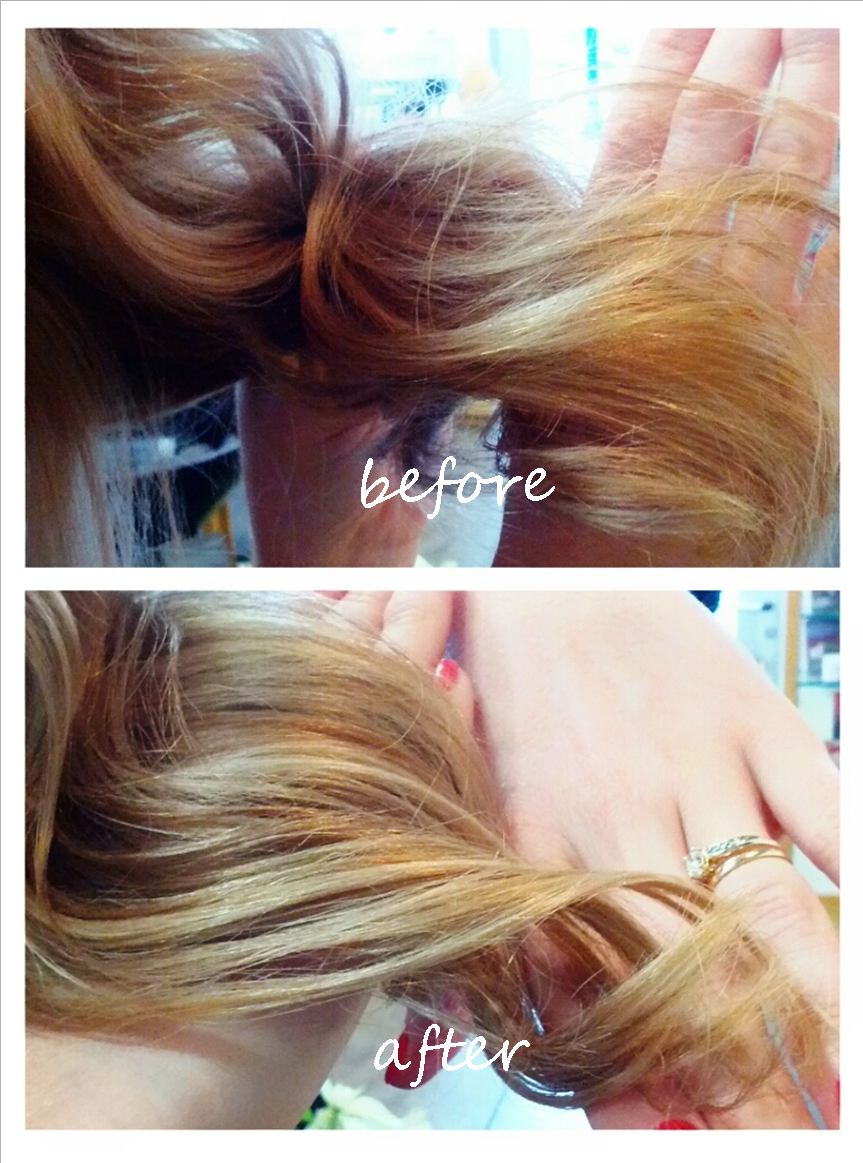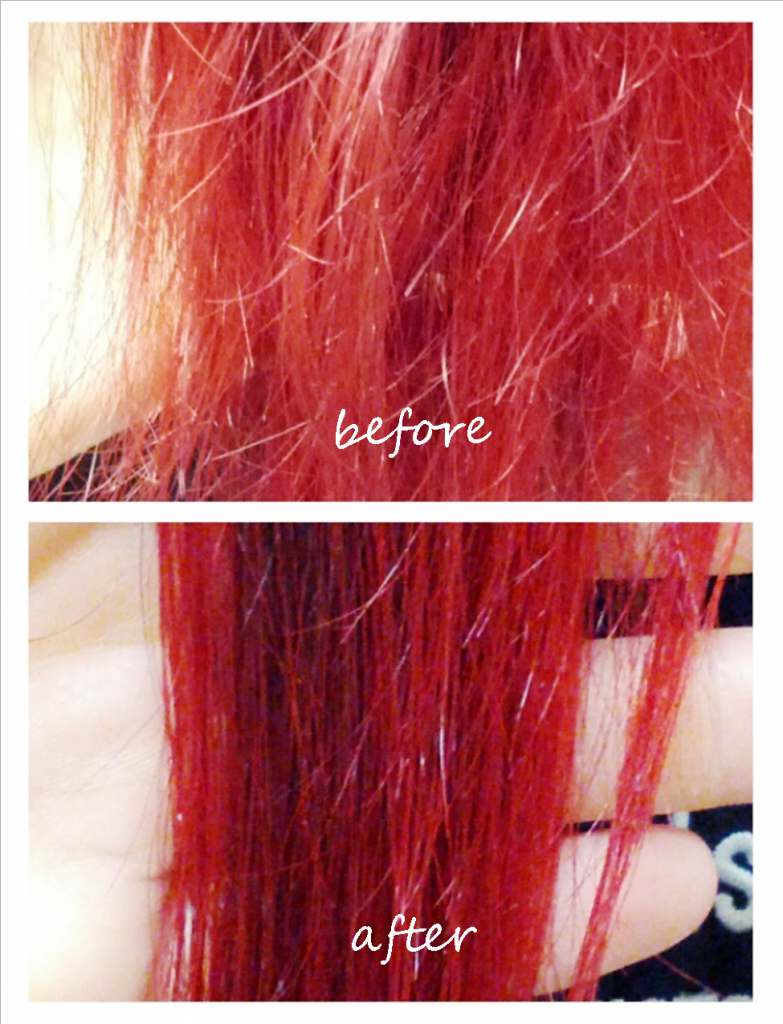 Ask your Premiere Designer if the Dry Remedy family would work for you, and try it out for free of charge at your next appointment! Or just stop in and one of our talented staff members will help you experience "the wonder of nature for your dry hair!"
Be Well, Premiere Salon & Spa
*bioplastic contains up to 4% virgin petrochemical materials. Learn more at aveda.com
**from plants, non-petroleum minerals or water. Learn more at aveda.com
***After one application of Dry Remedy Daily Moisturizing Oil in a laboratory test.