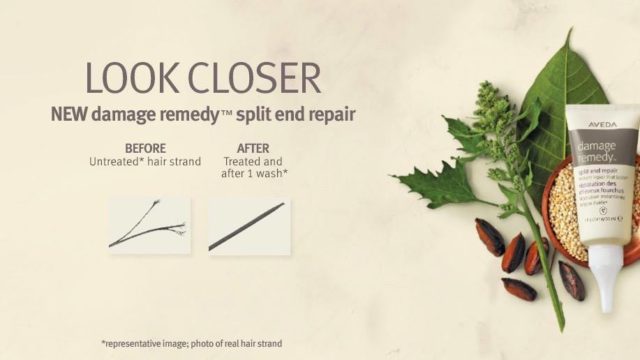 Damage Remedy Split End Repair
NEW! Damage Remedy Split End Repair
Come in and try out Aveda's most recent addition to an already fabulous product line. This leave in treatment instantly repairs split ends, and helps prevent future split ends from forming. How cool is that! Infused with amino acids, this product uses protein from quinoa seeds to repair your damaged hair from the inside out.
HOW TO AND A REVIEW
We did a little experiment today on master stylist Chelsea, just to prove how incredible this product really is! Chelsea has long, blonde balayaged hair and the Damage Remedy line has definitely been her friend throughout her journey to achieve the ultimate blonde.
Step 1: Dispense the appropriate amount of product! This will vary depending on hair length, and amount of damage.
Step 2: Emulsify the product! Work the product first in your hands before applying to your ends to avoid the "heavy" feeling you can often experience when applying  a hair product incorrectly.
Step 3: Say it with me… this product belongs on the mids to ends of my hair… I cannot stress just how important this is! Split End Repair was designed strictly for split ends, this is not a product that will improve your nourish your scalp, not a product that will give you volume, etc.
Step 4: Notice the benefits Split End Repair has to offer! Feel confident in the fact you are not only polishing off today's style, but actually repairing your hair in the process.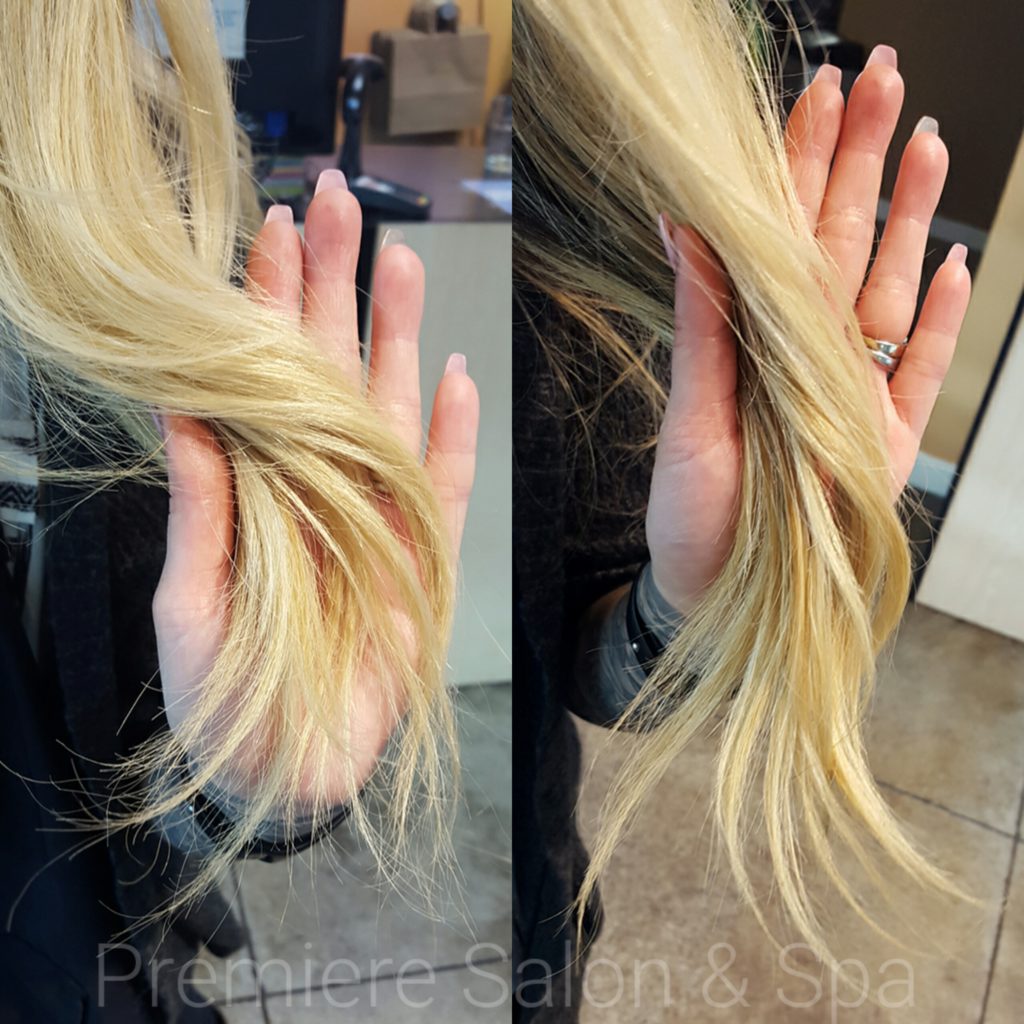 "I really liked this product especially for my light, very fine hair. It helps seal everything together for a sleeker look and I could definitely tell a difference in the overall health of my hair! Just make sure to start with a little, and add more if you need to. A little goes a long way so this 1 oz. tube lasts for months!" – Kelsie, Olympia WA
If you are already an avid user of the Damage Remedy collection, don't fret! This product is cohesive with the rest of the family, and you can continue to use your Damage Remedy shampoo and conditioner. You may also continue to use the other treatments this line has to offer, like the Restructuring Treatment and the Daily Hair Repair.
Thanks for reading! Xoxo