AVEDA Earth Month 2013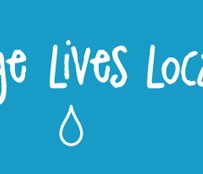 Be a WATER Warrior and Help us clean up our Puget Sound!
For over a decade we've partnered with Puget SoundKeeper Alliance because of their extraordinary commitment to the protection and preservation of the waters of Puget Sound by monitoring, cleaning up and preventing pollutants from entering its waters.
Now more than ever Puget Sound needs our help – due to the declining fish populations and die-offs in Hood Canal, PCB's in marine mammals, and health warnings about our salmon and shellfish, we are running out of time.
Premiere is committed to raising $5000.00 for clean water and we need all our friends help to do it.
In addition to selling AVEDA light the Way Candles, we will also be partnering
with Hope for Women –  Fair Trade, eco-friendly products made by economically disadvantaged women worldwide.
All bracelets being sold are handcrafted using beautiful seeds from the South American rain forest  as well as innovative recycled materials such as tire tube and Eco Leather – this encourages rain forest preservation and recycling efforts.
Each Fair Trade item provides economic opportunities for disadvantaged women and their families and 100% of our proceeds go to our clean water efforts.
And last but Not Least….
We've also teamed up with Crowdrise.com and AVEDA to set up a online donation page.
Click the button below and join us!

 For more information about AVEDA EarthMonth13, Crowdrise, Hope for Women,
and Puget SoundKeeper Alliance please click on their icons below.